Recipes from our members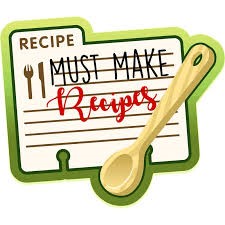 Barney's Carrot, Sweet Potato & Cheese Biscuits
These biscuits have been road-tested and approved by Barney; they keep in the fridge for up to 2 weeks they also freeze well.
Ingredients:
1 cup of rolled oats

1 cup of self-raising flour

2 small or 1 large carrot depending on size

1 small sweet potato

100-150gms cheese

1 large egg

Approximately ½ cup of water, just enough to make a stiff dough
Method: I use the food processor
Cover a couple of baking sheets with baking paper and pre-heat the oven to 180C

Blitz the rolled oats to a flour-like consistency

Add the SR flour and blitz again to mix

Pour into a bowl

Blitz carrots, sweet potatoes and cheese

Add the flour mix back to the carrot mix in the food processor and blitz briefly to combine

Add egg and water to make a scone-like dough

Turn out onto a lightly floured surface and knead briefly to bring the dough together

Roll into dessert spoon size balls and flatten with a fork on the baking sheet

Place on a baking sheet on baking paper and bake at 180c for approx. 12-15 minutes depending on the size you make the biscuits

Cool on a rack then store in a covered container in the fridge.
The biscuits do get firmer as they cool but still stay chewy. The mix makes heaps of biscuits.
12 cups shredded unpeeled zucchini

4 cups chopped onion

5 tablespoons canning salt

1 red bell pepper, chopped

1 green bell pepper, chopped

6 cups white sugar

2 1/2 cups white vinegar

1 tablespoon cornstarch

3/4 teaspoon ground nutmeg

3/4 teaspoon ground turmeric

1 1/2 teaspoons celery seed

1/2 teaspoon ground black pepper
Method:
Place the zucchini and onion in a large, non-metallic bowl, and sprinkle the salt over the top. Use your hands to evenly mix the salt throughout the zucchini. Cover, and refrigerate overnight.

The following day, drain the zucchini in a colander and rinse well with cool water. Squeeze out excess water and set aside.

Place the red and green bell pepper, sugar, vinegar, and cornstarch into a large pot.

Add the nutmeg, turmeric, celery seed and pepper.

Stir to combine, then add the drained zucchini.

Bring to a boil over medium-high heat, then reduce the heat to medium-low, and simmer for 30 minutes.

Meanwhile, sterilise 7 one-pint jars and lids to hold relish.

Pack relish into sterilized jars, making sure there are no spaces or air pockets. Fill jars all the way to the top. Screw on lids.

Place a rack in the bottom of a large stockpot and fill halfway with boiling water. Carefully lower jars into the pot using a holder.

Leave a 2-inch space between jars. Pour in more boiling water if necessary, until the tops of jars are covered by 2 inches of water. Bring water to a full boil, then cover and process for 30 minutes.

Remove jars from pot and place on cloth-covered or wood surface, several inches apart, until cool.

Once cool, press top of each lid with a finger, ensuring that seal is tight (lid does not move up or down at all).
*I used the coarse shredding attachment of the food processor for Zucchini and onions.
*I added a bit more spices than in the recipe
*I also added 2 whole chopped red chillies
Iced orange cake
Ingredients
3 cups (450g) plain flour

1½ cups (330g) caster sugar

½ teaspoon bicarbonate of soda

3 eggs

250g unsalted butter, melted

1 cup (250ml) buttermilk

grated rind of 2 oranges

¼ cup (60ml) orange juice

Orange icing

1 1/2 cups (240g) icing sugar, sifted

20g soft unsalted butter

grated rind of 1 orange

1-2 tablespoons orange juice
Preparation method
1. Preheat oven to 170°C or 150°C fan. Generously butter a 22cm fluted ring or bundt pan and dust with flour.

2. Sift flour, sugar, bicarbonate of soda and a good pinch of salt into a bowl.

3. Combine eggs, butter, buttermilk, orange rind and juice in a jug. Pour into a well in dry ingredients and slowly stir in egg mixture until combined. Fill prepared pan.
4. Bake for 1 hour 10 minutes, until a skewer inserted comes out clean. Cool in pan for 10 minutes before turning onto a wire rack to cool completely.

5. To make orange icing, place icing sugar in a heatproof bowl and stir in butter, orange rind and juice. Place over a saucepan of simmering water and stir for 1 minute, until shiny and smooth. Spoon over orange cake. Leave to set before cutting into wedges to serve.
Tip: Bundt cake pans may have a claim to be called 'the most sold cake pan in the world'. Like kugelhopf pans, they are a deep ring pans moulded in fancy shapes often taking their influence from structures such as cathedrals, castles and stadiums, even perfect open roses. They became so popular because the results were consistently perfect, always moist, even colouring and cooking and easy to turn out and slice.
This one is provided to us courtesy of Sylvia and Heidi
Chamois's Liver Crunchies
Ingredients

764 kg of raw liver (either beef or chicken)

1 egg

1 & 1/2 cups of wholemeal flour

1/4 cup of oil (olive or other)

1/4 cup of milk

1 teaspoon of minced garlic (this also helps conceal the smell of baking liver).
Method

Mix the liver in a food processor until it looks like pink goo: it may help to add the egg, oil and milk to the liver whilst processing.

Transfer to a bowl and add the remaining ingredients, then mix well.

Spread into a lightly oiled 9x15 pan. This will make a dough that is about a quarter-inch thick.

You can use a larger pan or divide batches into 2 pans if you would like thinner crunchies.

Bake at 300 degrees for 30 minutes.

Cool enough to handle and cut the dough into the sized treats you want, for treats roughly 1/4 inch, cut into 1/4 inch strips each way.

Use a spatula to place the pieces on a tray, spread the treats out so that none of the pieces are touching.

One tray of dough makes around 1 & 1/2 trays of crunchies (the smaller the pieces, the more they expand).

Place back in the oven and bake for about an hour until they are hard and barely springy when pressed with the tip of a spoon.

If they burn a bit on the bottom, don't worry - most dogs like them scorched anyway.

Allow to cool thoroughly before placing in a sealed container.

These will keep for a week at room temperature, a month in the fridge or 6 months frozen.
SAGO PLUM PUDDING
Ingredients:
Method:
Combine sago and milk in a bowl, stir well and cover: refrigerate overnight.

Grease pudding steamer (9cup capacity), cover base with baking paper.

Place sago mixture in a small pan, stir constantly over low heat for about 15 minutes or until sago is clear. (See notes).

Combine sago mixture with remaining ingredients in a large bowl, mix well.

Spoon mixture into the prepared steamer, cover with baking paper then foil, secure with string or lid.

Crush surplus foil around the rim of the lid to form a good seal.

Place steamer in a large pan with enough boiling water to come halfway up the side of the steamer.

Boil, covered with tight-fitting lid for 3 hours.

Replenish with boiling water as needed.

Stand 5 minutes before turning out.

Serve hot or cold.
NOTES:
*I added an extra cup when boiling after soaking sago overnight.
*I made this well before Christmas and after turning it out I wrapped it in glad wrap and returned it to pudding tin. Wrapped it again and froze until 2 days before needed. I left it on the bench to defrost.
*On the day I then removed from tin and plastic and turned out on a plate and loosely covered with plastic – place in microwave for 5 minutes on high.
***It received great reviews at OVCC breakup lunch.
Traditional Sago Plum Pudding (Gluten Free)
Prep time: approximately 1 hour (start the night before), cooking time: 5 and 1/2 hours. Serves 8.
Ingredients
2 cups milk
2/3 cup sago
1 teaspoon vanilla essence
2 teaspoons bicarbonate of soda
a pinch of salt
1 ½ cups brown sugar or rapadura sugar
4 cups mixed dried fruit (I use a mixture of raisins, cranberries, figs, dates, candied orange and lemon peel and candied ginger)
1/3 cup brandy
1/3 cup vodka
1/3 cup Cointreau
2 cups gluten-free bread crumbs (light rye and oat breads also work well though they aren't gluten-free)
1 cup slivered almonds, toasted (optional)
4 eggs lightly beaten
120 grams (1 cup) butter melted
1 teaspoon cinnamon
1 teaspoon nutmeg
extra 1/2 cup brandy for pouring over pudding when serving
Method
1. Rinse the dried fruit in a sieve under cold running water to ensure there is no grit left in it. If your fruit is candied, there is no need to do this. Leave to drain.
2. Once the fruit is drained of excess water place it in a mixing bowl and add the alcohol to it. Mix through. Cover and leave in the fridge to macerate for at least 24 hours.
3. Bring milk to a boil in a small saucepan and pour over sago and mix through thoroughly to ensure none of your sago clumps together. Cover and refrigerate overnight.
4. The next day add bicarbonate of soda and a pinch of salt to the sago mixture, stir through. Then add the remaining ingredients and stir through. If using nuts in your pudding mixture toast your almonds in the oven or on a stovetop until they are golden brown, then add and stir through.
5. Butter two-four cup pudding basins (or one 8 cup basin). I find pudding basins are quite easy to come by at op-shops, I bought mine years ago at the Salvo's. Place a circle of buttered baking paper in the bottom of your pudding basins and spoon in pudding mix making sure you pack it down. I always give the pudding basin a few good bangs on the counter to make sure any air bubbles are dislodged. Cover pudding with a circle of buttered baking paper and two sheets of foil and tie with a string.
6. Pour enough water into a large heavy-based pan to come ½ way up the side of the pudding basin, bring to boil and lower pudding into water. Cover and simmer for four hours checking every 30-45 minutes to make sure the water level stays at the halfway mark on the basin. If water has evaporated add some more to the pan. Re-steam for two hours prior to serving.